The Great Frame Up in Bluffton offers you the highest quality scanning and printing services in South Carolina. Whether you're an artist reproducing your work as limited-edition prints or simply someone interested in preserving your family's history through photographs or historical documents, we're here to help!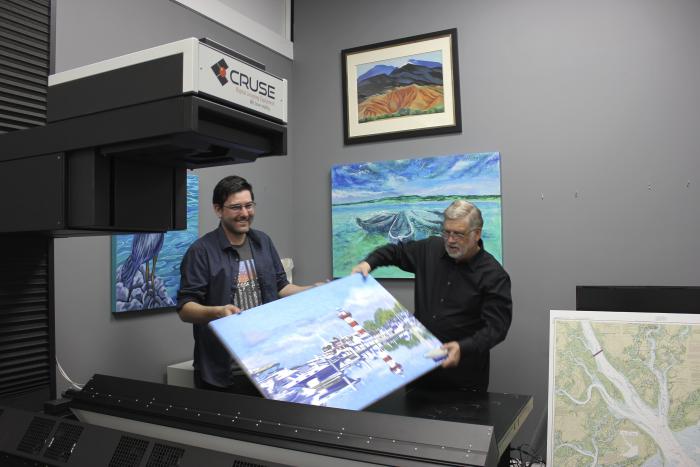 To capture every detail in your image, we use a state-of-the-art Cruse scanner. It's one of only 15 public use Cruse Scanners in the United States and is the same Cruse Scanner used by respected museums and institutions such as The National Gallery of Art, The Pentagon, and Disney. Capable of capturing subtleties in natural materials such as wood or stone or manufactured items such as wallpaper or textiles, the results are suitable for publication or archives.
Our talented digital imaging team is equally adept at ensuring your image is reproduced exactly as brought to us or transforming it into something spectacular. Do you have old family photographs that, over time, have faded or become damaged? With our museum quality scanner and software, we can digitally restore them to their original color and condition. We can digitally restore documents and newspaper articles as well.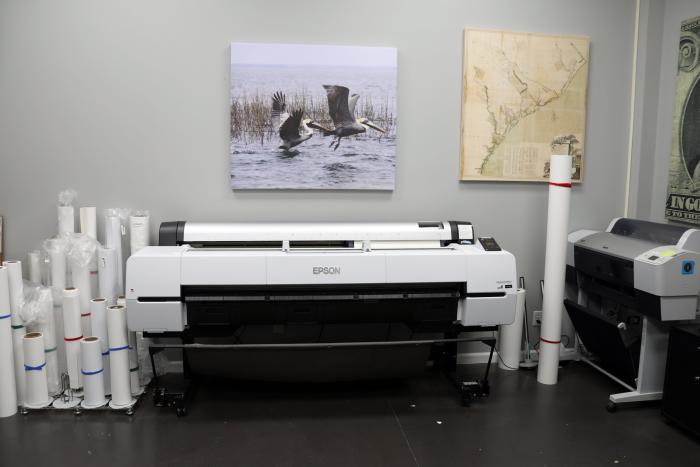 With our new, large-format printer, we can print your image on paper or canvas in sizes ranging from 5" X 7" to 64" X 50 feet. Whether reproducing your artwork for sale or reproducing family photos as gifts, you're assured of the highest quality prints available. And, of course, we can frame them spectacularly, whether you're looking for a simple frame to coordinate with your décor or museum-quality framing for your collection.
Since 2007, The Great Frame Up in Bluffton has been serving our neighbors in Bluffton and on Hilton Head Island as well as throughout the rest of Beaufort County. We're also honored to serve talented artists in Jasper and Charleston counties, as well as many in Savannah and beyond, throughout Chatham and Effingham counties in Georgia, and we look forward to serving you soon!